Have you seen our latest collectible line? The Flash Alternate series was released last summer, just before the 2021 season kicked off. It's not too late to add it to your collection in time for the Super Bowl next month!
The Flash Alternate series is all about vivid, striking colors. These helmets glow from spectacular paint effects and a high gloss finish. Using alternate color face masks and standard decals, Flash helmets are guaranteed to turn heads.
All 32 NFL teams are represented in all helmet styles. Additionally, the NFL Shield is available in the SpeedFlex Authentic helmet style only. Not an NFL fan? There are 12 select colleges offered in all helmet styles, too.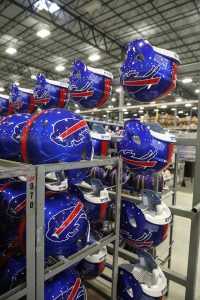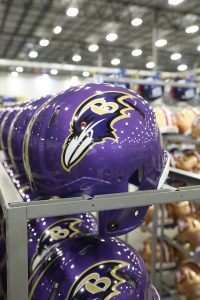 Our Alternate helmets are inspired by design, fashion and fantasy. The iconic designs we know and love are modified with a common theme, giving collectors something new to display – that look sharp with or without an autograph. The Flash Alternate series is our 7th collectible design produced since 2016. Learn more about the history of our collectibles by looking through our online catalog.
For more information Riddell collectibles news and information, follow @Riddell_Collect.