It's no surprise the future in sports is female, especially in football. From all the women breaking barriers – Jennifer King as the first Black female coach in the NFL, Katie Sowers as the first woman to coach in the Super Bowl, Sarah Fuller as the first female to score in a Power 5 Conference game, and so many more – women's mark in football is just beginning. While women are making a name for themselves off the field, they're also proving themselves on the field.
The Women's National Football Conference (WNFC) is the sport's premier women's football organization. The WNFC united to create a league focused on eliminating the "Pay to Play" model for women's football players, growing the value of teams, and ultimately women's football players.
We partnered with the WNFC as the Official Protective Equipment and Reconditioning Provider in 2018 for the league's official launch in spring 2019. For us, the relationship with WNFC is notable given the focus on the advancement of women's professional tackle football and represents our latest engagement into growing the women's football community.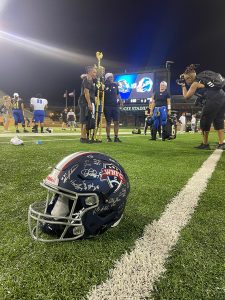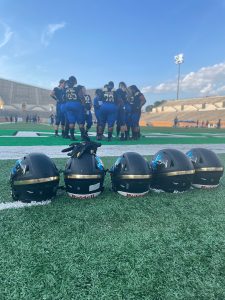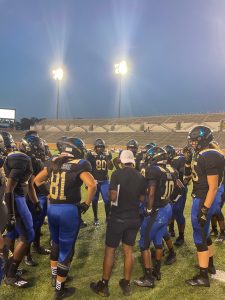 This partnership provides WNFC teams with expanded access to our helmet technology, protective equipment, and related accessories. Along with this partnership, we have a strong presence at WNFC events, including the annual All-Pro Game and IX Cup Championship. At Fan Fest, we offer helmet fittings to those interested where customized WNFC helmets are on display along with select U.S. National Football Team helmets. Some of our representatives travel to provide on-field support at these games where the first-place team receives a $5,000 equipment grant and the second-place team receives a $2,500 equipment grant for the following season.
The WNFC season kicks off on Saturday, April 2. For more information on the WNFC, visit their website and follow them on Facebook, Instagram, and Twitter.