In 2020, Riddell brought you the Eclipse Alternate. Now, for our next galactical adventure, Riddell is excited to introduce the Lunar Eclipse Alternate design.
Taking the Eclipse concept – all-black palette including face mask, chinstrap, buckles, padding and bumpers – to the next level, Lunar Eclipse is now brightened with a flat white helmet shell and matte decals featuring each team's signature color.
For the first time in an Alternate series, Lunar Eclipse is available in SpeedFlex Authentic and includes an NFL shield design. The other designs featured are the 31 NFL teams (unfortunately, no Raiders option) and select colleges. Always inspired by one part design, one part fashion, and one part fantasy, Riddell's Lunar Eclipse Alternate offers fans and collectors a new display piece with helmet options including SpeedFlex Authentic (NFL only), Speed Authentic, Speed Replica, and Speed Mini.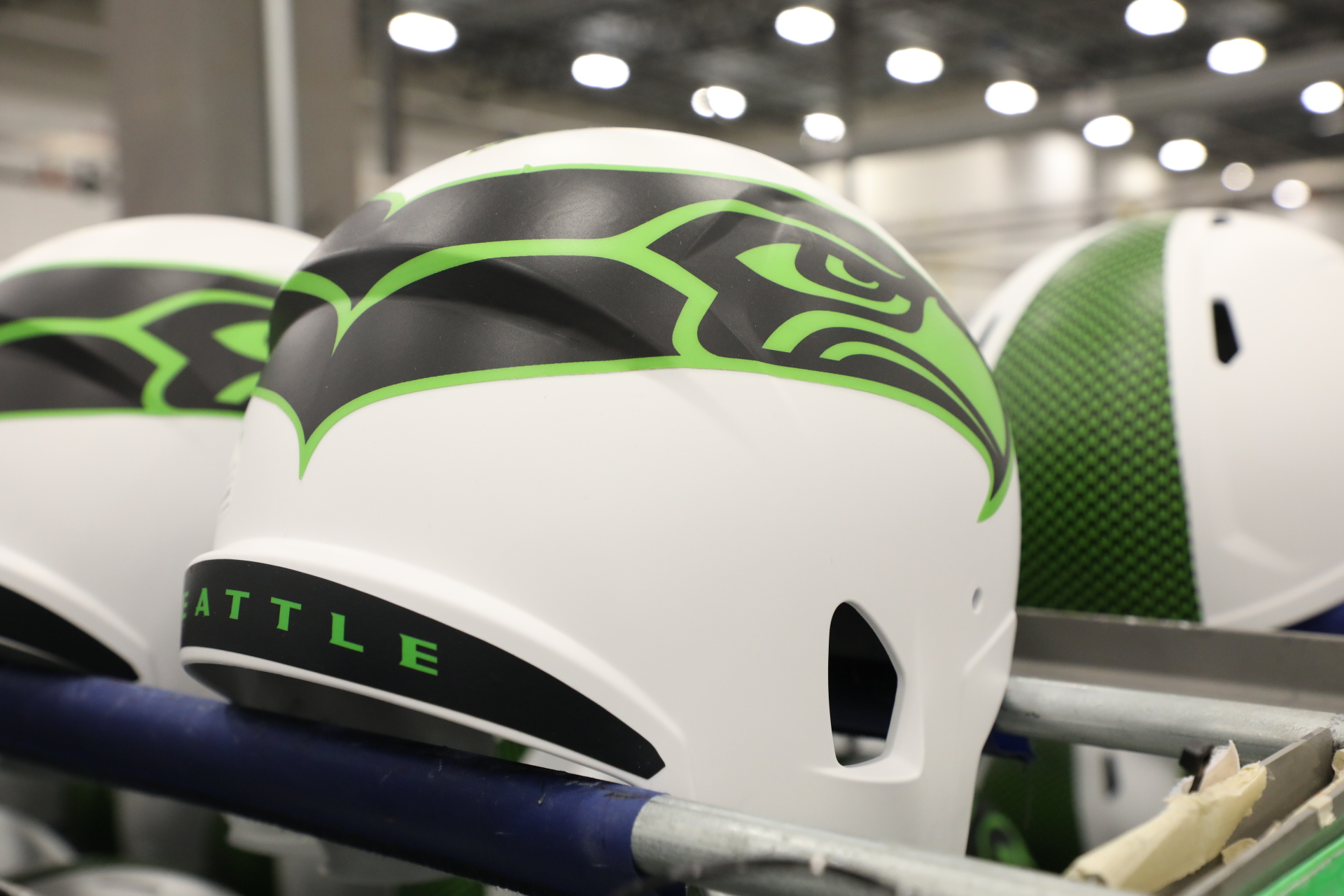 Riddell also works with retailers, individual NFL Clubs and colleges to create new helmet designs for collectibles and promotional usage. With the continued popularity of the Alternate designs, be on the look out for future concepts because they disappear faster than a Lunar Eclipse.
Interested in more Riddell collectibles news and information, make sure to follow @Riddell_Collect.